Award Winning Makeup Artist • Global Educator • Content Creator
Marika hails from a small town in northern Quebec, Canada, where she searches for a way to stand out and break through the mold. Following a suggestion from her mom, she begins to experiment on herself with makeup. She moves to Montreal at the age of 20 to pursue her dream of working in photography. Marika collaborates with as many artists as possible to quickly build her portfolio and develops her artistic and avant-garde techniques that starts to rapidly attract attention in the industry.
She has been able to count Le Cirque du Soleil, Nivea, L'Oréal, Sephora & Make Up For Ever among her clients and her work has been seen on billboards, television as well as in international magazines and on Fashion Week runways.
With now over a decade of experience in the industry, she is sought after by beauty brands for her creative approach and artistic vision. She also teaches masterclasses in different countries which has allowed her to share her knowledge and passion through Europe, North America & South America.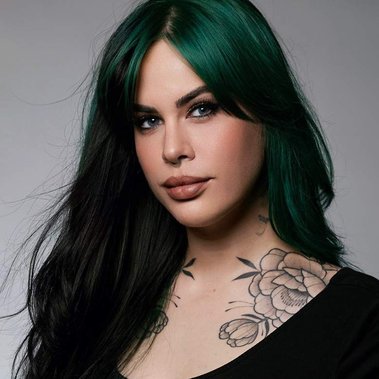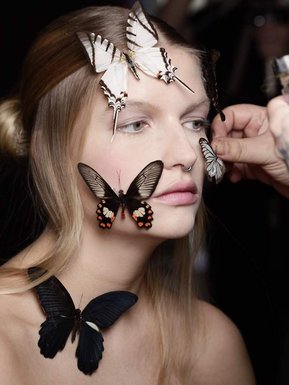 CLIENTS
Le Cirque du Soleil
Nivea
Dior Beauty
Sephora
Sephora Collection
Make Up For Ever
MAC Cosmetics
NYX Cosmetics
KVD Beauty
Natasha Denona
Koh Gen Do
Danessa Myricks
L'Oréal Paris

L'Oréal Professionnel
Rare Beauty
SLA Paris
Les Grands Ballets Canadiens
IMATS
The Makeup Show
PUBLICATIONS

Vogue Italia
Elle
Noi.Se Magazine

Dress To Kill
Clin D'oeil

Glassbook

PUMP
Dark Beauty Magazine

Canadian Hairdresser

Salon Magazine

IMIRAGE Magazine
Lucy's Magazine
Scorpio Jin
HAUTE PUNCH
Institute
OOB Magazine
Estetica
Instagram @lapetitevengeance - Social reach : 200k +